This meme is hosted by
Midnight Book Girl
. Sundays In Bed With ... is about sharing what book you are reading/wish to read in bed Sunday morning.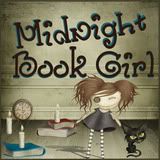 Today is my last Sunday living in Bandung! I'll be back home soon. Yes! I try my best enjoying the weekend by snuggling in bed, reading a book, and drink hot chocolate. This Sunday I'm reading A Really Awesome Mess by Trish Cook & Brendan Halpin. I got a free copy of it from Netgalley.com. I'm almost done reading this book and so far, I like this book. I'm bonding with the characters sometimes it feels like I'm a part of their unique group. Nice weekend.
So, what are you reading this Sunday ? Or what book you wish to read this Sunday ?
This is a blog hop, so feel free to leave your post link below :)