This meme is hosted by
Midnight Book Girl
. Sundays In Bed With ... is about sharing what book you are reading/wish to read in bed Sunday morning.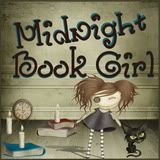 Happy Sunday everyone!
This Sunday morning I didn't start my day with reading a book. I watched TV instead. They're playing Megamind on TV and the trailer seems promising. I hadn't watched Megamind before today even though it's released three years ago.
If only I could read and watch at the same time (I don't think so), I wish I could continue reading The Bookstore by Deborah Meyler.
So, what are you reading this Sunday ? Or what book you wish to read this Sunday ?
This is a blog hop, so feel free to leave your post link below :)