This meme is hosted by
Midnight Book Girl
. Sundays In Bed With ... is about sharing what book you are reading/wish to read in bed Sunday morning.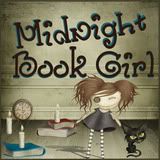 Today is my first Sunday living in another city. I want to spend my morning by reading a book then I can explore the city later.
So this morning, I'm reading ...
The Book of Secrets by Elizabeth Joy Arnold
I got an ARC of this book from NetGalley.com and I've only read the first few pages. I like the cover design. I think it's pretty. Anyway, I can't wait to finish this book.
What about you ? What book are you reading/ wish to read this Sunday ? This is a blog hop so feel free to leave a link below :)