This meme is hosted by
Midnight Book Girl
. Sundays In Bed With ... is about sharing what book you are reading/wish to read in bed Sunday morning.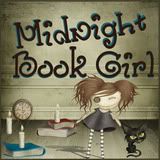 This Sunday, I've got an activity in campus and it started early in the morning. Since my house is far from my campus so I have to leave an hour earlier. As a result, I didn't get much time to snuggle in my bed and reading book.
Campus laboratory, my friend's notebook and the book which I wish to read this morning
The book that I wish to read is .... The Time of My Life by Cecelia Ahern
From the back of the book :
Dear Lucy Silchester, You have an appointment for Monday 27th July 2011. Yours sincerely Life.
Lucy Silchester has received an appointment card. Actually, she's been invited along a few times to this appointment, but she keeps rushing the gold embossed envelope under the shag pile carpet. Sh's taken her eye off the ball and has busied herself with work (a job she doesn't love), helping out friends, fixing her car, feeding her cat, seeing her family and devoting her time to their life dramas. But Lucy is about to find out that this is one appointment tha she can't miss. And she can't escape it either. Her life is about to catch up with her in the most surreal of ways.