I've just finished watching Bunheads a few days ago. I binge-watched it. I didn't mean to but the show is so engaging that I ended up doing so. Bunheads is created by the one and only Amy Sherman-Palladino. She is also the one who created Gilmore Girls. See, I love Gilmore Girls. Though I watched it 15 years after it's first aired, that's okay. Better late than never, right? because the show is soooo good. I'm obsessed with it. I like the whole fast talking and pop culture references. Not to mention that Rory, one of the main characters, is an avid reader. I was so hungover with the show I tried to find out more about Amy Sherman-Palladino. That's how I discovered Bunheads. I need TV shows which is kind of similar with Gilmore Girls.
Anyway, I'm still obsessed with Gilmore Girls (and Bunheads, btw). Sometimes I even re-watched a few episodes now and then. I was so excited when I got the news that Netflix is going to revive Gilmore Girls. So, in honor of the revival I'm doing the Gilmore Girls Book Tag. This book tag is created by
Pucksandpaperbacks
. This tag is basically associating Gilmore Girls characters with books. Let's get started!
Lorelai - A character with a witty or sarcastic sense of humor
I choose Yorick Brown from Y: The Last Man. It's a graphic novel series about the last man on earth. In this post apocalyptic series, an unknown plague wiped male off the earth except for Yorick and his monkey, Ampersand. His sarcastic remarks is one of the highlights in this dark and almost depressing graphic novel series.
Rory - Your favorite classic
Frankenstein by Mary Shelley. Frankenstein is on of the few classics I read during my high school year. Not as an assignment, mind you. I fell in love with it instantly. Maybe because I always like horror-mystery novels.
Luke - A book you secretly love, but are afraid to admit
For this I choose L.A. Candy series by Lauren Conrad. They are not the best books written out there. I mean, this book is about the life of reality TV stars. Lauren Conrad starred in reality TV series Laguna Beach and The Hills. I think she got the inspiration from her experience as a reality TV star. But the series is fun and addicting just like reality shows.
Lane - A musical character
It's either Sydney Blake or Ridge Lawson from Maybe Someday by Colleen Hoover. This book is just ... gah! I love love love this book. Maybe Someday comes with a soundtrack album too. So you can actually listen to the songs mentioned in the book.
Dean - Your first book love
Luke Brandon from the Shopaholic series by Sophie Kinsella. Yeah.... I first read the series back in high school. Back then I had a crush on his character which might sound inappropriate since I was probably only 17 and Luke probably in his 20s or even 30s? I'm not sure. He was introduced as the CEO of Brandon Communications. He's tall and intimidating but he looks like this mature and responsible guy that you can count on. Now I sound creepy, moving on.
Sooki - A book you've devoured
I stayed up late reading because of The Kite Runner by Khaled Hosseini. I stayed up crying while reading because that's what this book will do to you, crush your heart and break it into pieces. This book will always stay with me and I think everyone should read this book at least once.
Jess - A book you love, that gets the most hate
It's a difficult category for me but I think Norwegian Wood by Haruki Murakami is the closest that I can get. It's not that it is hated, but people whom I know that have read this book tend to feel uncomfortable with the vulgarity presented in this book. As for me, I don't mind at all since it is not the core theme of the book. I still think that Norwegian Wood is a fascinating read.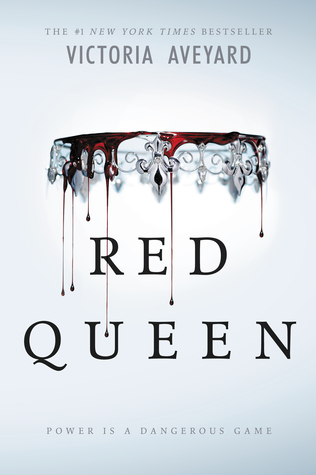 Miss Patty - A book that was ruined by the hype
Red Queen by Victoria Aveyard had a lot of buzz even before it came out. That kind of buzz made me build high expectations. Then people read it and some of them gave it bad reviews. These bad reviews kind of turn me off. So I haven't read the book. I'm not even sure if I ever will.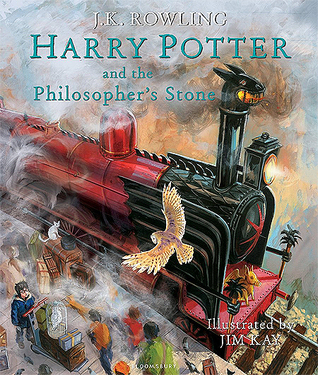 Emily Gilmore - An expensive book
Harry Potter and The Philosopher's Stone the illustrated edition by J.K. Rowling illustrated by Jim Kay. We all know this book doesn't come cheap but it's beautiful. The truth is, I didn't even pay it full price because of this membership point that I still have at the store. Still, this book is the most expensive book that I own and I don't regret it at all.
Paris - A bossy character
For this I choose Nathaniel from the Bartimaeus Sequence by Jonathan Stroud. I must say, he's quite bossy for a young boy. He also has a lot of nerve too considering what he bossed around is djinns.
So there you have it. It's a fun tag. I encouraged anyone to do this tag, whether you've watched Gilmore Girls or not (but seriously if you haven't, watch it now!). What do you think of these books? and by the way if you have tv shows recommendation, feel free to leave it in the comment.